2018 Sample below, 2019 Coming Soon!
It's our five year anniversary, and what better location than the epic Hard Rock Hotel Riviera Maya as our Host Hotel! The 2018 Romance Travel Forum is already on track to be our best yet – are you ready?
With so much more to be announced, take a peek at our 2018 Evening Experience line-up, site inspections and activities!
Unico Riviera Maya
Discover and embrace contemporary Mexico, where passion for the region is infused with a spirit of wonder for any joyful occasion or celebration.
Hosted by the AIC Hotel Group
Join us at the gorgeous UNICO 20˚87˚ as we kick-off the fifth annual Romance Travel Forum!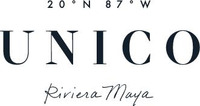 Monday, May 7, 2018
7:00 pm – 9:30 pm
Attire: Shades of Blue
Secrets Maroma
An Evening at Secrets Maroma
Distinct. Luxe. Haven.
Escape into luxury at this sophisticated, adults-only hideaway where you'll experience Unlimited-Luxury®—where everything is included.
Tuesday, May 8, 2018
7:00 pm – 10:00 pm
Attire: Havana Nights Themed

Hard Rock Hotel Riviera Maya
It's our final night with suppliers and travel agents together, so what better way to celebrate, than with our host, the amazing Hard Rock Hotel Riviera Maya!
Hosted by All Inclusive Hard Rock Hotels
Wednesday, May 9, 2018
7:30 pm – 10:30 pm
Attire: Boho Chic attire Beach Party (no heels)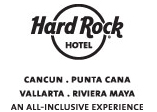 El Dorado Royale – Travel Agents Only
Farewell to all of our travel agent partners
Thursday, May 10, 2018
7:30 pm – 9:30 pm
(Travel agent delegates only)
Attire: Festive Mexican inspired attire
*Shuttles will depart the Hard Rock Riviera Maya at 5:45 pm for agents interested in visiting Generations Riviera Maya and El Dorado Royale for site inspections. Agents interested in going straight to El Dorado Royale will depart Hard Rock at 6:45 pm.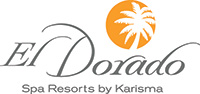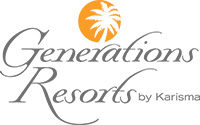 2018 Destination Immersion
Your Day, Your Way – Travel Agents Only
Brunch Wedding Experience at Hotel Xcaret
9:00 am – 12:30 pm
Your Day, Your Way! Choose ONE of three options on how you'd like to spend Thursday afternoon!
12:30 pm – 4:30 pm
Option #1 – Site inspections to Paradisus La Esmeralda and El Dorado Seaside Suites
Option #2 – Site inspections to Secrets Akumal and Palladium The Royal Suites Yucatan
Option #3 – Kick-back at Hard Rock Riviera Maya and enjoy some beach activities
---